Ultimate VIP Package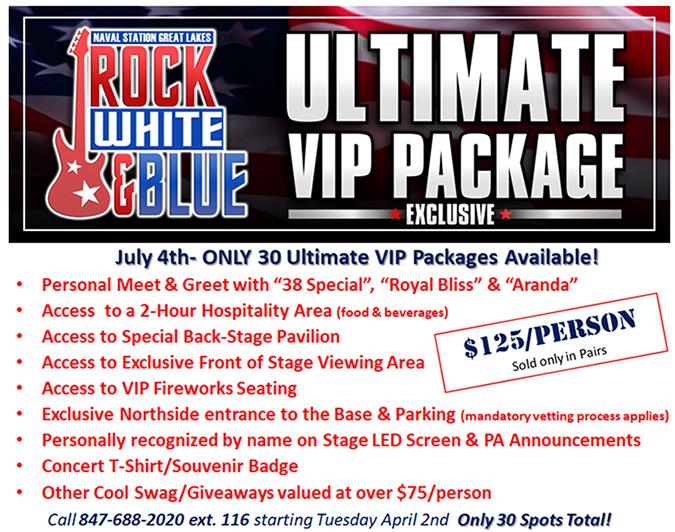 The week before the event, our festival staff will be in touch with all VIP's giving specific details and FAQ's. All VIP Packages are at a special "will call" only and will be available for pick up on the day of the event." Gates open at 2 p.m. and the first band starts at 3 p.m. It is suggested that all VIP pass holders arrive on-site no later than 5 p.m. to take full advantage of these VIP benefits!
*Rock, White & Blue Zone Passes will go on sale in May. If you miss out on the Ultimate VIP Package or are looking for a more economical option, RWB Zone Passes give you some exclusive perks and front of stage access!